Sku:

37-0003

Vendor: Spectrapure
SpectraPure® Standard 90GPD RO Membrane - MEM-0090
Spend

$150.00

to

FREE SHIPPING
OVERVIEW:
SpectraPure Standard 90-GPD Batch-Tested TFC RO Membrane, 2in dia x 12in L
FEATURES:
- Minimum Rejection = 96%. Stabilized Salt Rejection: 98%.
- The membranes produce the rated GPD ± 20% at 60 psi. (Permeate flow and salt rejection based on the following test conditions: 250 ppm softened water source, 77°F (25°C), 15% recovery and the specified applied pressure).
- Membranes must be matched with flow restrictors. Always change the flow restrictor when changing membrane size on your system.
View full details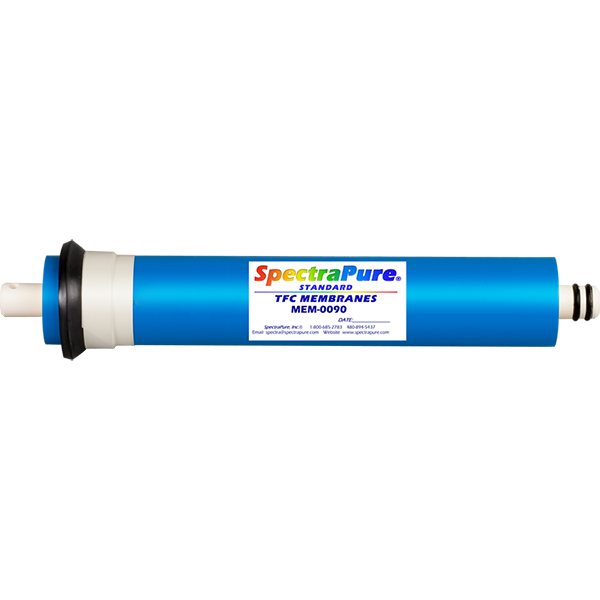 SpectraPure® Standard 90GPD RO Membrane - MEM-0090
7 stage upgrade
combined 2 4 stage to a 7 stage. i have had the first unit since the early 2000's. still works great.
Does what it says.
I have 250-275 source tds. These in a DWS 90 gives me just over a 98.5% rejection rate.
Filters
Long time Customer (at least 20 years) Things have been shaky since COVID with deliveries of the products being delayed and partial and being able to contact/speak with a human being, but I'll hang in there and see if the customer service get back up to quality service like they did in the past.
Thank you
I had an issue with my unit…called and was recommended what to replace and it solved the problem