Sku:

14-0029

Vendor: Spectrapure
SpectraPure® Mixed-Bed High Capacity DI Cartridge - Color-Indicating - 10" - DI-MB-CI-10HC
Spend

$150.00

to

FREE SHIPPING
SpectraPure® Mixed-Bed High Capacity DI Cartridge - Color-Indicating - 10" - DI-MB-CI-10HC
View full details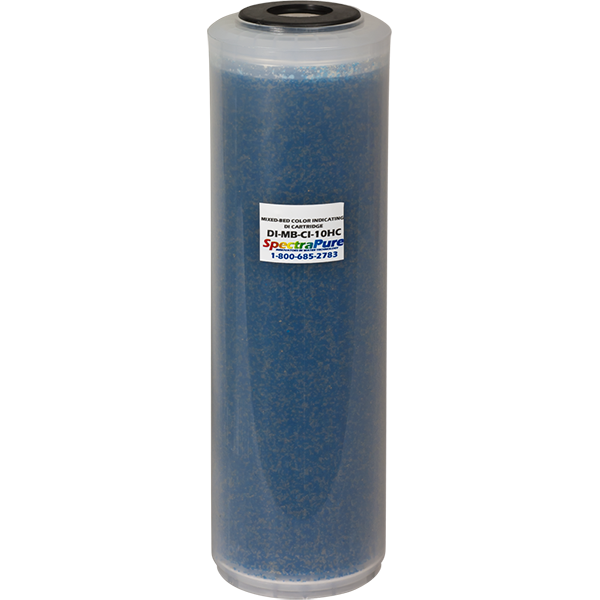 SpectraPure® Mixed-Bed High Capacity DI Cartridge - Color-Indicating - 10" - DI-MB-CI-10HC
SpectraPure Mixed-Bed DI Cartridge - Color-Indicating Super DI - Standard 10" -DI-MB-CI-10HC
SpectraPure Mixed-Bed DI Cartridge - Color-Indicating Super DI - Standard 10"
Reverse Osmosis Chamber
I have been using this system for 7 years, with great results. I would give it a five stars if the end cap had not developed a crack and flooded our floor; fortunately we were not away on vacation!
I purchased a replacement and am now back up and running, with clean floor and carpets!
Hello William,
The housing manufacturer recommends replacing the caps and housings every 3 years, though we have had many units out there for many, many years working great there are factors that could continue to the crack. If you wish to send us info please reach us at Support@SpectraPure.com and we can review this. I would also recommend inspecting all cap threads, housings, and orings periodically to ensure of smooth operation.