Sku:

35-0001

Vendor: Spectrapure
SpectraPure® Eliminator RO 100 GPD Replacement RO Membrane - ELIM-MEM-100
Spend

$150.00

to

FREE SHIPPING
Minimum Rejection = 100 GPD - 96% / 200 GPD - 94%
Stabilized Salt Rejection: 100 GPD - 98% / 200 GPD - 96%
The membranes produce the rated GPD ± 20% at 60 psi. 250 ppm softened water source, 77°F (25°C), and 15% recovery
RO Membranes should only be replaced when the rejection rate has reached less than 96% or when production slows NOT due to cold water temperature.
RO Membranes life is all determined on prefilter maintenance, tap water chemistry, and many other factors.
View full details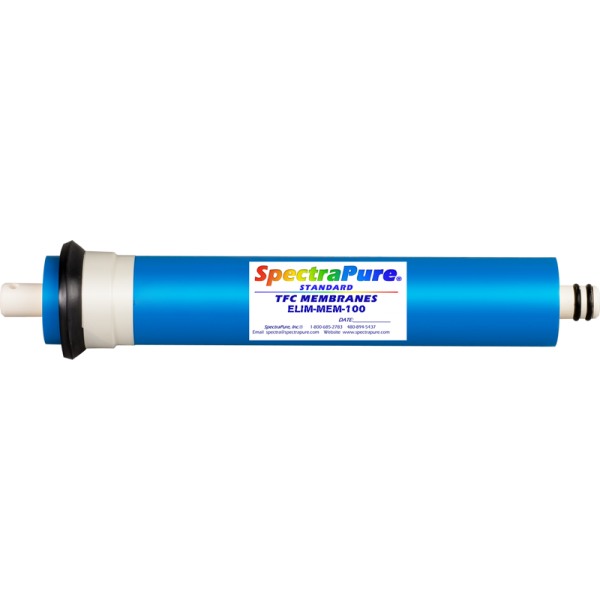 SpectraPure® Eliminator RO 100 GPD Replacement RO Membrane - ELIM-MEM-100
Fast Delivery
Great Service Super Fast Delivery
Great RO System, Filters, and Membrane replacements.
Does the job well at a decent price!!
Yes I received the new package you sent me the first one was lost in the mail system and I was never able to get cooperation from the uses to locate it even after filing a missing package case. So I am writing this review to thank you for re sending my order.
Great service
Had a question which was promptly answered and good recommendation made. Equipment was shipped and received very quickly.
Great product
Hands down best RO membrane