Sku:

23-0003

Vendor: Spectrapure
1 Micron Carbon Block Filter 10" - CF-1-10
Spend

$150.00

to

FREE SHIPPING
OVERVIEW:
SpectraPure Carbon Block Filter Cartridge - 1 micron (nominal), 2.8 inch D x 10 inch L
SpectraPure 1 Micron Carbon FIlters are manufactured with high purity carbon. Great performance in reducing sediments, Chlorine reduction, color, and pesticides. Decrease VOCs (volatile organic compounds) such as chloroform and petrochemicals as well. 
Filter Media: Acid-washed coconut-based carbon

Micron: 1 Micron

Greatly Reduces Taste and Odor

High Chlorine Reduction

Great Sediment Holding Capacity

Outer Wrap and End Caps - Polypropylene 

NSF-42 approved and made of FDA-compliant materials. 

Temperature Rating: 40 - 125 degrees F

Interchangeable with BRS, AquaFX, Kent Marine, AWI, and most other residential or aquarium DI or RO/DI systems
Note:  Only 0.5 micron carbon block filters remove trihalomethanes, low levels of chloramine, pesticides, volatile organic chemicals and 99.95% of giardia and cryptosporidium cysts.
View full details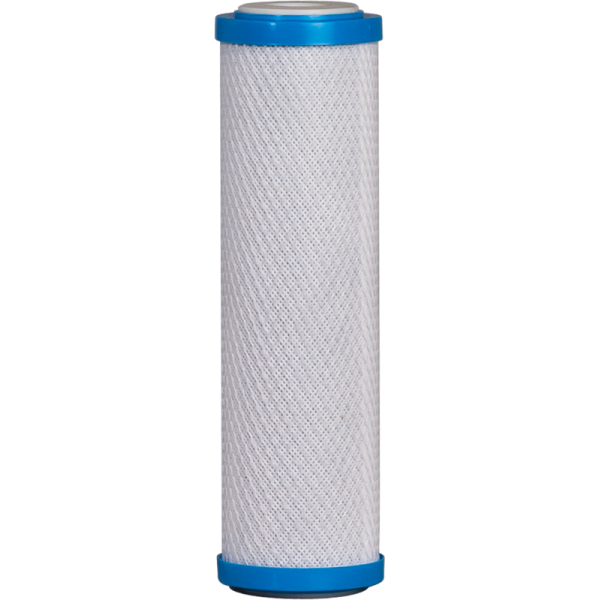 1 Micron Carbon Block Filter 10" - CF-1-10
The person that I dealt with (once lived in Ceres, California) handled this old man quite nicely. I explained what I had and she knew exactly what I needed. I received the filters within a few days, they were installed and my situation became perfect. Thank you SpectraPure.
1 Micron Carbon Block Filter 10" - CF-1-10
1 Micron Carbon Block Filter 10" - CF-1-10
No customer support
You guys completely ignored my asking for help I started an open question With email and your people just ignore me pretty terrible after dealing with you guys for years now